Main content starts here, tab to start navigating
Menus
Slide 1 of 3
Slide 2 of 3
Slide 3 of 3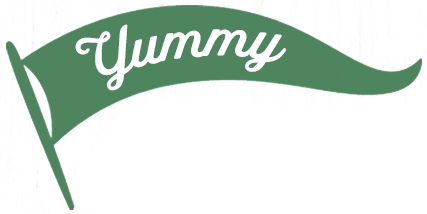 September
All Weekday Lunch Specials $8.99
Fax Your Order
776-4740
Carry-Outs
776-7292
Open: 7 Days - 10am-8pm
Download PDF
October 3-7
Tuesday 10/4

Southwest Chicken Wrap

Country Steak

Veg:Lima Beans

Wednesday 10/5

BBQ Pork Steak

Chicken Fried Chicken

Veg:Mixed Veggies

Thursday 10/6

Pot Roast

Meatball Sandwich

Veg:Green Beans

Friday 10/7

Fillet of Cod

Jack Salmon

Veg:Peas
October 10-14
Monday 10/10

Polish & Kraut

Breaded Pork Loin

Veg:Carrots

Tuesday 10/11

Chicken Enchilidas

Chicken Fried Chicken

Veg:Corn

Wednesday 10/12

Southwest Chicken Wrap

Country Steak

Veg:Peas

Thursday 10/13

Chicken & Dumplings

Chicken Livers

Veg:Green Beans

Friday 10/14

Fillet of Cod

Jack Salmon

Veg:Carrots
October 17-21
Monday 10/17

Beef Quesdedilla

Chicken Fried Chicken

Veg:Spinach

Tuesday 10/18

Southwest Chicken Wrap

Breaded Pork Loin

Veg:Peas

Wednesday 10/19

Beef Stroganoff

Meatball Sandwich

Veg:Corn

Thursday 10/20

Meatloaf

Breaded Chicken Sandwich

Veg:Carrots

Friday 10/21

Fillet of Cod

Jack Salmon

Veg:Mixed
October 24-28
Monday 10/24

Bratwurst & Kraut

Country Steak

Veg:Carrots

Tuesday 10/25

Chicken Enchilidas

Country Steak

Veg:Corn

Wednesday 10/26

Pot Roast

Italian Salad

Veg:Peas

Thursday 10/27

Chicken & Dumplings

Chicken Livers

Veg:Green Beans

Friday 10/28

Fillet of Cod

Jack Salmon

Veg:Mixed
October 31-November 4
Monday 10/31

Polish & Kraut

Breaded Pork Loin

Veg:Carrots

Tuesday 11/1

Chicken Parmesan

Meatball Sandwich

Veg:Spinach

Wednesday 11/2

BBQ Pork Steak

Chicken Fried Chicken

Veg:Green Beans

Thursday 11/3

Meatloaf

Italian Salad

Veg:Corn

Friday 11/4

Fillet of Cod

Jack Salmon

Veg:Peas
Appetizers
Freshly Breaded Mushrooms

Lg $9.69

Sm $6.69

Amaya's Seasoned Wings

$15.49

Momma's Sticky Wings

$15.49

Sammie's Hot Wings

$15.49

Boneless Wings

$8.99

Hodak's Chicken Strips

$10.29

Mini Tacos

$6.99

Potato Skins

$8.99

Toasted Ravioli

$6.99

Cheese Sticks

$7.99

Hodak's Toothpick

$6.19
Our Specialties
1/2 Golden Fried Chicken

Served with french fries & slaw

$13.79

10 Piece Wing Appetizer Dinner

Served with french fries & slaw

$17.49

Whole Wing Dinner

Served with french fries & slaw

3 pc. $14.99

5 pc. $17.99

Drumstick Dinner

Served with french fries & slaw

4 pc. $8.69

Boneless Wing Dinner

Served with french fries & slaw

$10.99

Breaded Chicken Breast Dinner

$9.99

Chicken Liver Dinner

Served with mashed potatoes, slaw & vegetable

$7.99
Charbroiled
Charbroiled Chicken Breast Dinner

Served with mashed potatoes, slaw & vegetable

$9.99

Charbroiled Salmon

Mashed potatoes, slaw, and vegetable

$17.99
Seafood
6 Jumbo Fried Shrimp

Served with french fries & slaw

$12.19

Fillet of Cod

Served with french fries, slaw & vegetable

$15.49

Breaded Jack Salmon

Served with french fries, slaw & vegetable

$12.69

8 oz. Charbroiled Salmon

Served with mashed potatoes, slaw & vegetable

$17.99

Breaded Frog Legs

Served with french fries, slaw, & vegetable

$11.19

Whole Catfish

Served with french fries, slaw & vegetable

$12.69
Dinners
Country Fried Steak

Served with mashed potatoes, slaw & vegetable

$9.19

Roast Beef Dinner

Served with mashed potatoes, slaw & vegetable

$9.99

Chicken Strip Dinner

Served french fries & slaw

$12.29

Chicken Parmesan Dinner

Served with mashed potatoes, slaw & vegetable

$9.69

Chopped Steak Dinner 1/2 lb.

Served with mashed potatoes, slaw & vegetable

$9.69

Hamburger Dinner 1/3 lb.

Served with french fries & slaw

$8.19

Big Frank Dinner 1/4 lb.

Served with potato salad & baked beans

$6.99

Chicken Fried Chicken

Served with mashed potatoes, slaw & vegetable

$9.19

Weekday Luncheon Specials

10:00 am - 3:00 pm

$9.99

Tastes like Chicken Parmesan

Served with mashed potatoes, slaw, and vegetable

$10.99
Sandwiches
Charbroiled Chicken Sandwich

$7.49

Breaded Chicken Sandwich

$7.49

Chicken Club

$8.69

Country Fried Steak Sandwich

$7.49

Hodak's Special Sandwich

$7.49

Hodak's Toothpick

$6.19

Hot Roast Beef

$7.49

Open Face Beef

$8.69

Chopped Steak Sandwich 1/2 lb.

$7.69

Bacon Cheeseburger 1/3 lb.

$8.19

Hamburger 1/3 lb.

1/3 lb. $6.19

Fillet of Cod

$9.99

Ham and Cheese

$4.99

Big Frank 1/4 lb.

$5.19

BLT

$7.19

Patty Melt 1/2lb.

$9.19

Impossible Burger

$9.69

I Can't Believe It's Not Chicken

$9.69

Nashville Chicken Sandwich

$9.99
Salads
Ranch, Bleu Cheese, Italian, Caesar, Catalina Free, Balsamic Vinaigrette, Honey Mustard, 1000 Island
Breaded Chicken Salad

$12.29

Charbroiled Chicken Salad

$12.29

Southwest Chicken Salad

$12.29

I Can't Believe it's Not Chicken Salad

$12.29

Chef Salad

$10.49

Small Chef

$8.29

Dinner Salad

$4.49
Side Orders
Slaw

$2.49

Vegetable of the Day

$2.29

Potato Salad

$2.99

Onion Rings

$3.29

Baked Beans

$2.29

Baked Potato

$2.50

French Fries

$2.99

Mashed Potatoes

$2.29

Sliced Pickled Beets

$2.29

Mac 'n' Cheese

$2.99

Pickled Red Beets

$2.29

Applesauce

$2.29

Sliced Jalapenos

$0.50

Extra Sauces

Hot Sauce, Ranch, BBQ, Honey Mustard

$0.50
Friday Sides
Catfish, Iceland Cod & Jack Salmon will be served with slaw, potato salad, and spaghetti
Desserts
Pie

$5.49

Ala Mode $6.29

Waffle & Ice Cream

5.49

Sugar Free Pie

$5.49

New York Cheesecake

$5.49

Cheesecake with Strawberries

$5.99

Brownie Ala Mode

$4.99

Vanilla Ice Cream

(2 Scoops)

$2.29
Wine
Cabernet

Chardonnay

Merlot

Pinot Grigio

Riesling

Moscato

Zinfandel
Draft Beer
Bud

Bud Light

Bud Select

Michelob Golden

Schlafly Pale Ale

Shocktop

Elysian Moon Dust

Amberbock

Stella Cider

4-Hands Incarnation

Blue Moon

White Claw
Bottled Beer
Bud

Bud Light

Busch

Bud Select

Michelob Ultra

Bud Light Lime

Busch Light

Corona

Modelo

Coors Lite

Killian Red

Heineken

Amber Odoul's

Miller Lite

Bud Light Seltzer

Stilpa
Beverages
Brewed Tea/Sweet Tea

Pepsi

Diet Pepsi

Sierra Mist

Mountain Dew

Dr. Pepper

Orange Crush

Tropical Lemonade
Hodak's Famous Chicken
Chicken (50 Pc.)

$79

Appetizer Wings (50 Pc.)

Choose from: Hodak's Wings, Momma's Sticky Wings, Amaya's Seasoned Wings, Sammie's Hot Wings, and BBQ Wings

$68

Chicken Strips (5 Lb.)

$49

Chicken Strips (10 Lbs.)

$98

Boneless Wings (100 Pc.)

$49
Bulk Appetizers
Toasted Ravioli (100 Pc.)

$48

Cheese Sticks (100 Pc.)

$93

Potato Skins (30 Pc.)

$35

Mini Tacos (100 Pc.)

$48

Onion Rings (Full Pan)

$37

French Fries (Full Pan)

$32
Bulk Sides
Sides by the Gallon

Choose from: Mashed Potatoes, Potato Salad, Baked Beans, Vegetables, Queso Mac 'N' Cheese, and Slaw

$35

Salad (Full Pan)

$59

Mostacciolli (Full Pan)

$74

Rolls (Dozen)

$3.50

Iced Tea/Lemonade (Gal)

$7
Desserts
Whole Pies

$15

Whole Sugar Free Pies

$16

Whole Cheesecake

$35

Whole Cheesecake

W/ strawberries

$41
Chik Pik a Pak
Assorted chicken with a dozen rolls and your choice of three quart-sized sides
Choice of Three Quart-Sized Sides

Slaw, Mashed Potatoes, Queso Mac & Cheese, Baked Beans, Potato Salad, Vegetable

20 Piece

$64

24 Piece

$71

28 Piece

$78

32 Piece

$85

36 Piece

$92

40 Piece

$99
Slide 1 of 2
Slide 2 of 2
Entrée
(Your Choice of 2)
Hodak's Famous Golden Fried Chicken

Roast Beef

Sliced Ham

Barbecue Ham

Sliced Turkey Breast
Side Items
(Your Choice of 3)
Mostaccioli

Salad

Potato Salad

Mashed Potatoes

Corn Green Beans

Cole Slaw

French Fries
Buffet
Includes Coffee, Tea & Soda

$17 per person
Desserts
An Additional $3.50 per person
Cash Bar
Available on Request
Open Bar
4 Continuous Hours
Includes Draft Beer, Wine & Mixed Drinks

An Additional $11 per person
Room Seats
Minimum 40 People, Maximum 125 People
Kids Under 2 Are Free
Kids over 2 are the same price as an adult
A relaxed atmosphere, a festive gathering, and the best-fried chicken in town — that's how we do it at Hodak's. Make your rehearsal dinner, bridal shower, baby shower, birthday party, or other events for 40 to 125 guests an unpretentious, unforgettable affair.
Banquet Room Is Located on The 2nd Floor
No Elevator
15% Gratuity and Tax Will Be Added on
Chic Pik A Pak
Assorted chicken with a dozen rolls and your choice of three quart-sized sides.
20 Pieces

$64

24 Pieces

$71

28 Pieces

$78

32 Pieces

$85

36 Pieces

$92

40 Pieces

$99

Sides

Slaw, Mashed Potatoes, Mac & Cheese, Baked Beans, Potato Salad, Vegetable
Appetizers
Wings Appetizers

Choice of Hodak's, Amaya's, Momma's Sticky, Sammie's Hot, or Spicy BBQ Wings, Whole Wings, & Boneless Wings

$15.49

Hodak's Appetizer Wings

$15.49

Momma's Sticky Appetizer Wings

$15.49

Amaya's Seasoned Appetizer Wings

$15.49

BBQ Appetizer Wings

$15.49

Sammie's Hot Appetizer Wings

$15.49

Boneless Wings

$8.99

Whole Wings Only

3 pc Whole Wings Only $14.99

5 pc Whole Wings Only $15.99
Fried & True
Freshly Breaded Mushrooms

Half $6.69

Full $9.69

Potato Skins

$8.99

Toasted Ravioli

$6.99

Cheese Sticks

$7.99

Mini Tacos

$6.99

Hodak's Chicken Strips

$10.29
Soups & Salads
Dressings: Ranch | Bleu Cheese | Thousand Island | Italian | Catalina Free | Balsamic Vinaigrette | Honey Mustard | Caesar
Soup of The Day

Cup $4.20

Bowl $6.20

Southwest Chicken Salad

$12.29

Breaded Chicken Salad

$12.29

Charbroiled Chicken Salad

$12.29

Can't Believe it's Not Chicken Salad

$12.29

Chef Salad

Small $8.29

Large $10.49

Dinner Salad

$4.49
Dinner
Classic comfort food
Country Fried Steak

Served with mashed potatoes, coleslaw, & vegetable

$9.19

Chicken Fried Chicken

Breaded chicken breast with white gravy, served with mashed potatoes, coleslaw, & vegetable

$9.19

Roast Beef

Served with mashed potatoes, coleslaw, & vegetable

$9.99

Chicken Parmesan

Served with mashed potatoes, coleslaw, & vegetable

$9.69

Chicken Strips

Served with French fries & coleslaw

$12.29

1/2 Lb Angus Chopped Steak

Served with mashed potatoes, coleslaw, & vegetable

$9.69

1/3 Lb Hamburger

Served with French fries & coleslaw

$8.19

Big Frank 1/4 Lb

Served with potato salad & baked beans

$6.99

Chicken Liver Dinner

Served with mashed potatoes, coleslaw, & vegetable

$7.99
Chops, Chicken, & Seafood
Charbroiled Chicken Breast

Breaded or charbroiled, served with mashed potatoes, coleslaw, & vegetable

$9.99

Charbroiled Salmon

Served with mashed potatoes, coleslaw, & vegetable

$17.99

Fried Shrimp

6 jumbo shrimp served with French fries & coleslaw

$12.19

Breaded Frog Legs

Served with French fries, coleslaw, & vegetable

$11.19

Whole Catfish

Breaded, served with French fries, coleslaw, & vegetable

$12.69

Fillet of Cod

Breaded, served with French fries, coleslaw, & vegetable

$15.49

Jack Salmon

Breaded, served with French fries, coleslaw, & vegetable

$12.69
STL Best Fried Chicken Dinners
Served with French fried & coleslaw
1/2 Golden Fried Chicken

$12.99

Drumstick Dinner

$8.69

Ten Piece Wing Appetizer Dinner

$17.49

Whole Wing Dinner

3 pc $14.99

5 pc $17.99
Sandwiches to Satisfy Your Craving
BLT

$7.19

Big Frank 1/4 Lb

$5.19

Hodak's Toothpick

$6.19

1/3 lb. Hamburger

$6.19

Impossible Burger

$9.69

1/3 lb. Bacon Cheese Burger

$8.19

1/2 lb. Patty Melt

$9.19

1/2 lb. Chopped Steak

$7.69

Hot Roast Beef

$7.49

Open Face Beef

$8.69

Country Fried Steak

$7.49

Breaded Chicken

$7.49

Charbroiled Chicken

$7.49

Chicken Club

$8.69

Fillet of Cod

$9.99

Ham & Cheese

$4.99

Hodak's Special

$7.49
Darn Good Sides
Onion Rings

$3.29

Baked Potato

$2.50

Cottage Cheese

$2.50

Applesauce

$2.29

Pickled Beets

$2.29

Mashed Potatoes

$2.29

French Fries

$2.99

Queso Mac 'N Cheese

$3.49

Baked Beans

$2.29

Potato Salad

$2.99

Coleslaw

$2.69

Sliced Jalapeños

$0.50

Vegetable of The Day

$2.29

Extra Sauces

BBQ | Honey Mustard | Sticky Sauce | Hot Sauce | Ranch

$0.50
Kids Menu
Kids under 12, dine-in only. No exceptions. Served with your choice of one side
2 Drumsticks

$5.69

3 Chicken Strips

$5.69

Grilled Cheese

$5.69

Kids Frank

$5.69

Hamburger

$5.69
Beverages
Beverages

Pepsi

Diet Pepsi

Dr. Pepper

Sierra Mist

Tropical Lemonade

Mountain Dew

Orange Crush

Brewed Tea

Sweet Tea

Wine

Cabernet Sauvignon

Chardonnay

Merlot

Pinot Grigio

Riesling

Moscato

White Zinfandel

Draft Beer

Bud

Bud Light

Bud Select

Michelob Gold Lite

Amberbock

Stella Cider

Shlafly

Blue Moon

Shocktop

4 Hands IPA

Elysian IPA

Michelob Ultra

Bottled Beer

Bud

Bud Light

Bud Select

Busch

Michelob Ultra

Killian's Irish Red

Corona

Coors Light

Bud Light Lime

Miller Lite

Modelo

Amber O'Doul's

Heineken

Strongbow Cider

White Claw Seltzer