Main content starts here, tab to start navigating
About Us
Slide 1 of 2
Slide 2 of 2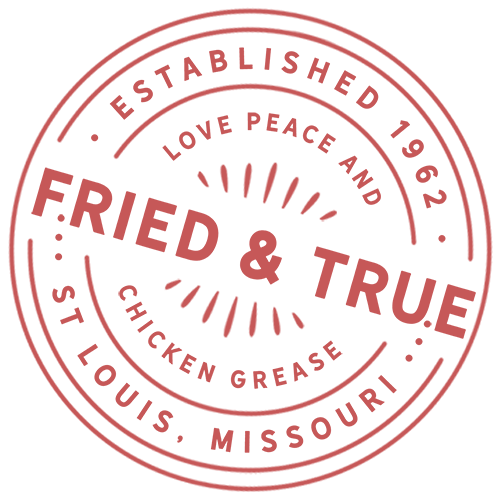 "Welcome Home!" This is what you might hear when you enter the doors at Hodak's Restaurant and Bar, because we've been a second home to St Louis residents for nearly 60 years, serving up the best fried chicken and home cooking you'll find anywhere. We take pride in our food, which is why our chicken is always fresh, never frozen.
Founded in 1962, Hodak's began as a humble tavern on the corner of 14th and Emmett. It was here that owners Tony and Helen would, on occasion, bring in Helen's golden-fried chicken. As it happened, Helen's mouth-watering recipe became a hit with the neighborhood, and Hodak's Restaurant and Bar was born. Highway and business expansion forced the Hodaks to move twice, before settling at the current location at Gravois and McNair.
After a 27 year run, the Hodaks sold their business to Charlene and Ralph in 1989. Over the years we have grown this neighborhood favorite into a regional favorite, where people drive from miles around to enjoy the chicken voted "Best in St Louis" since 1991.
The dining room was expanded in 1994, to include the neighboring Heimberger Trucking site, a company that began in the 1860's as a blacksmith shop, building covered wagons for settlers heading west and horse-drawn trucks for local businesses, before innovating in the fabrication of motorized refrigeration vehicles. We built the dining room around the old blacksmith forge, so our guests can see a little bit of St Louis history preserved.
A lot has changed with Hodak's over the years, including adding a large banquet space, a more relaxed and comfortable atmosphere, and plenty of parking, but one thing remains the same, and that's how we treat folks. We have a core value of treating our employees like family, and believe that our guests are an extension of that family. So, come see us, whether it's for a quick lunch break, a relaxed family dinner, or even if you need a meal to bring home after a long day. Whatever the occasion, we are here for you. And "Welcome Home."
View Menus